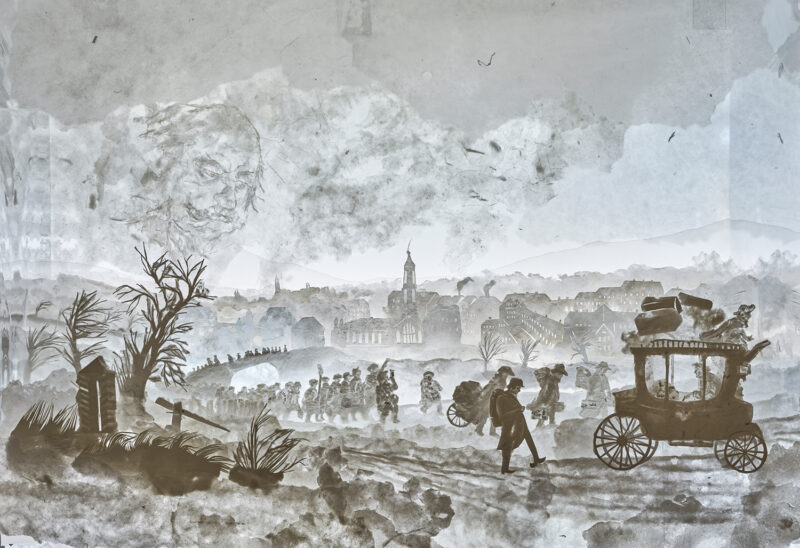 17. December 1837 | The Brothers are expelled from Göttingen
The story of the "German Dictionary" begins with a political scandal.
After eight years at the University of Göttingen, the Brothers are confronted with the dissolution of the constitution by King Ernst August I. of Hannover in 1837. Together with five academic colleagues, they protest against what they consider to be the arbitrary abolition of the rule of law by the state, upon which the "Göttingen Seven" are stripped of their professorships, and Jacob and two of his colleagues are exiled from the Kingdom of Hannover.
They leave the town in mid-winter, escorted by a group of students.
Find out how the story continues in the FROTEUFEL section.