On your marks, get set, start looking! Set off on a journey into the GRIMMWELT. Follow the trail of breadcrumbs that the Brothers Grimm have dropped for you!

Look out for the orange dots around the exhibition. Use the dots and your "World Tour" treasure map to find all 12 locations and answer the questions about them. A little surprise awaits you at the GRIMMWELT cash desk as a reward.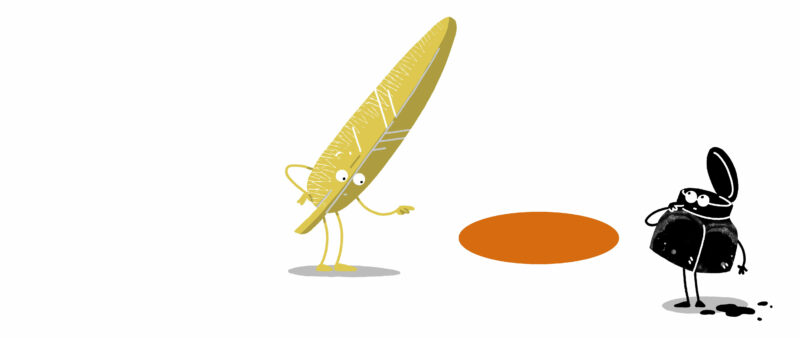 The "World Tour" around the GRIMMWELT takes you to the various exhibition areas. They are all named after entries in the Grimms' "German Dictionary"—from ZETTEL (SCRAP OF PAPER) to ÄRSCHLEIN (LITTLE A*SEHOLE). On the tour, you will wander through the German language and the world of fairy tales, as well as learning a lot of new things about the two famous fairy tale collectors.

For example, what do the storybooks look like in other countries? What is hidden in the HEDGE OF THORNS? And how did the Brothers Grimm actually write things down 200 years ago?
Have fun on your journey of discovery!